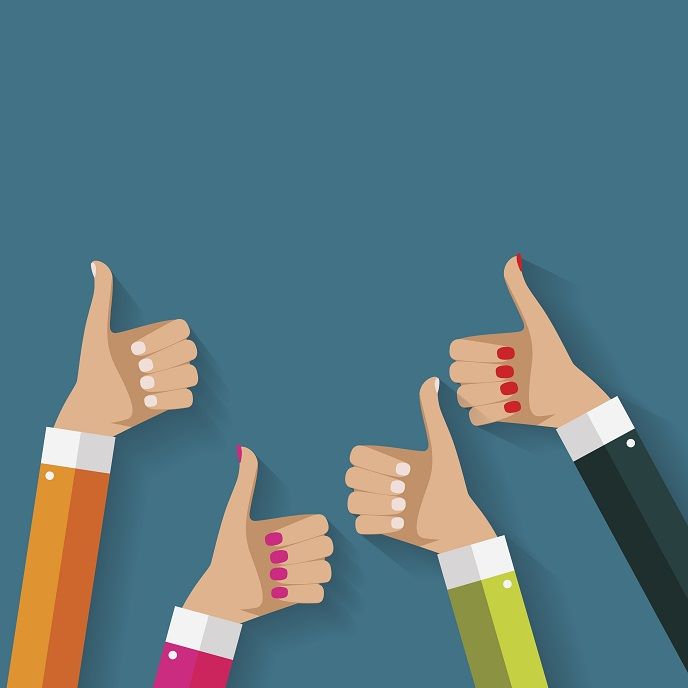 This is part 6 of 6 within ProSource Wholesale's how to guide for helping trade professionals grow their business on a smaller marketing budget.
Say what you want about Yelp, Facebook, Google, and the Better Business Bureau's rating systems. A whopping 97 percent of people relied upon them in 2017 to find businesses,
according to research from BrightLocal
.
In other words, your building, contractor, interior design, construction, or remodeling company's reputation is online whether you like it or not. That's why you need all the offline and online reputation management tips you can get.
To ensure the consumers searching locally every day see a positive review or four-star rating attached to your trade pro business's brand, control online reviews as much as you can. You can no longer rely on word of mouth; prospects are more likely to research you through search engines than to ask friends, family members, colleagues, and neighbors.
In this type of environment, you may feel a bit overwhelmed that your reputation is being written by others. But don't despair. Despite the proliferation of Angie's List, Houzz, Google My Business, and other ratings sites, you do still have some recourse to reclaim your good name — follow these best practices for reputation management for contractors, remodelers, interior designers, and builders.
Controlling What's Said About Your Business on the Web
While it's not possible for you to get rid of negative reviews that show up on the internet, it's essential you do your best to ethically flood the internet with positive ratings. In other words, encourage every happy customer to provide a review or testimonial.
Think your pleased clients will do it on their own? Unfortunately, most satisfied customers don't. Complainers, on the other hand, do.
You've probably experienced the same thing in your life. Imagine going to a restaurant and having a terrible meal: You want to make sure others don't go through the same pain, so you head online to grumble. But if your meal is picture perfect? You sigh with delight and move on.
When someone compliments you, your team members, or your subcontractors, thank her. Then, ask whether she'd be willing to write a good review. Most people will say "yes." Ask for an email address and send a link to your Google Business page, Facebook business page, etc. The easier you make the process, the more apt customers will be to write up a glowing review.
Turning Lemons Into Lemonade
As you begin to gather happy reviews, you'll feel better. But you must be ready for unhappy customers because they'll eventually come. Even if they misunderstood something or were a pain in the neck to work with, you must address their negativity online for the world to see. Otherwise, they'll win, and you'll lose.
When a negative review hits the internet, read it as soon as you're aware of it and take a moment before issuing a response. If the review makes you particularly angry, wait to cool down. Responding in the heat of the moment will only escalate the friction.
Your reply should be direct, succinct, and professional. Be courteous. Explain that you're sorry that this customer had a bad experience. Finally, offer to help resolve the situation by having the reviewer call you or privately email the company. This way, you can take the conversation offline. Ironically, most irate customers or prospects will never contact you again anyway. However, you've done your part to answer promptly and professionally.
Stopping a Wildfire
Let's say you find yourself mired in a hotter problem than you're accustomed to facing. Perhaps someone took to Twitter or Facebook to express his or her anger, which in turn fueled other people's anger (whether or not you were the problem.) At this point, a wildfire has started, and you're in desperate need of a firefighter.
The key to reputation management for builders, remodelers, or other trade professionals in these cases is to act quickly. Don't wait for days and days to issue a statement if that's needed. Have one ready to go. (Draft an outline to have handy in case you're in a high-profile situation.) Planning ahead of a problem is the best way to cut off the oxygen that fans the flames.
Staying on Top of Your Reputation
Although you can't be everywhere at once, you may want to consider setting up Google Alerts or using a platform, like BuzzSumo or Mention. These alert you when your business (or personal name) is mentioned online. Additionally, log onto your social media accounts at least once a day or task someone else to do so on your behalf. That way, when negative feedback occurs, you won't find out weeks later when the damage is already done.
At the same time, don't be surprised when you see positive press. It will happen just as unexpectedly, and you should do more than smile when you see it.
Just as you would respond to a negative story, be sure to respond to a positive one. Extend your thanks openly on the same forum that you received your glowing review. If you know the person who gave you such high ratings, contact him or her offline or via email to add more goodwill to your relationship.
Making Your Brand's Online Reputation as Airtight as Possible
Certainly, it's not reasonable for any brand to completely stay out of the harsh spotlight. Yet, you can take a few measures backed by the best reputation management tips to ensure you've done all you can to earn more kudos than tongue clucks.
· Conduct background checks (and check references) for your employees and subcontractors to ensure bad work doesn't come back to haunt you.
· Keep all your social media platforms active, and don't let them "go dark" for long.
· Ensure your blog is kept up-to-date with accurate messaging.
· Become visible in your community by supporting other businesses and nonprofit organizations.
· Encourage your employees to join networking groups and spread your message.
No matter what, remember this: You're ultimately in the driver's seat with how your business operates. The more honest and genuine you are — not to mention determined to be the best trade professional in the area — the less people will complain about your process or project outcomes.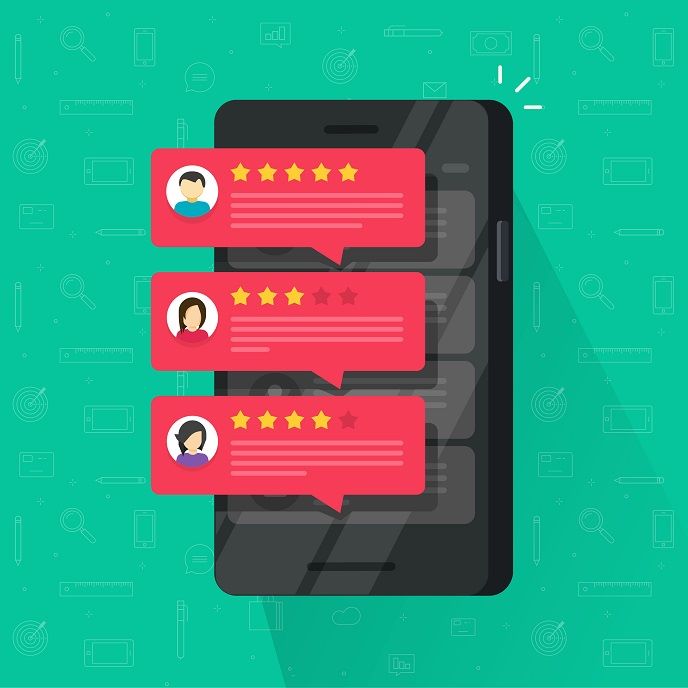 Budget
Free eBook: 19 Tips For Growing Your Home Remodeling Business

As a trade pro, growing your business on a small marketing budget may seem daunting. It doesn't have to be.

ProSource has created a handbook to help you navigate and understand marketing tactics that work well alone, and in tandem, to attract more customers.

It's an easy-to-follow, content-rich guide for industry pros: interior designers, builders, contractors, installers, and remodelers.

And it's FREE.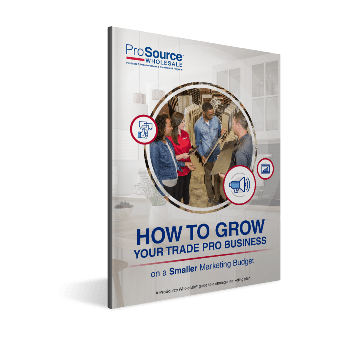 ---
BONUS: We'll also include a marketing checklist! Download the eBook