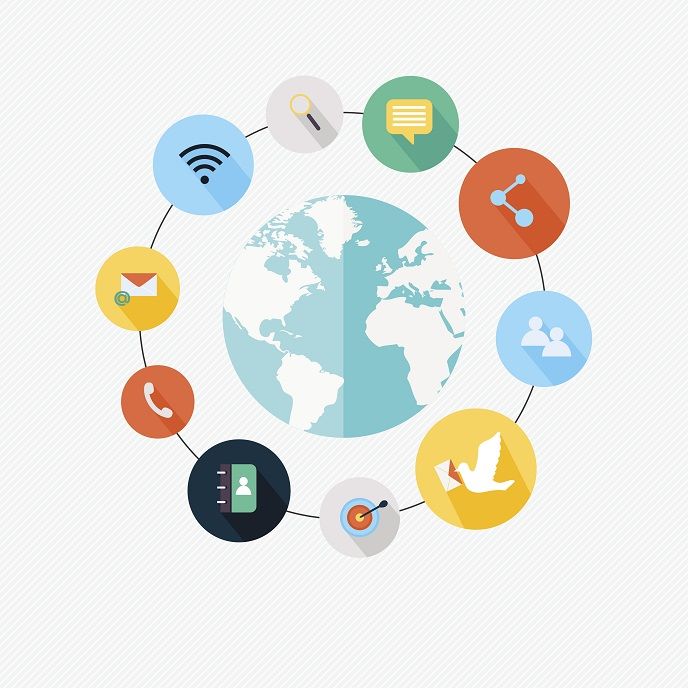 This is part 2 of 6 within ProSource Wholesale's how to guide for helping trade professionals grow their business on a smaller marketing budget.
As a home improvement trade professional, you have the same marketing questions as any other business leader: Which marketing vehicles will work best to drive people to my door?
Not surprisingly, the answer is maddening: "It depends."
Don't get frustrated, though. Most marketing fits in two categories: traditional and digital. This helps narrow down your budget allocation.
Not sure what the difference is between these options? Essentially, traditional marketing is advertising done primarily offline (including radio, television, newspaper, billboards, flyers, and other non-digital sales tools). If it happened before the advent of the internet, it tends to fall in the traditional category.
In contrast, digital marketing takes place in solely virtual marketplaces. Websites, social media pages, pay-per-click advertisements, search engine optimization (SEO), and other online solutions fall under this umbrella term. If you can find it on your smartphone, it's apt to be digital.
How do you determine the correct balance of digital and traditional marketing if you're a contractor, interior designer, remodeler, installer, or builder? You begin by examining the benefits and disadvantages of each.
Traditional Marketing: Pros and Cons
Overall, consumers may be incredibly tech-savvy, but they haven't jettisoned their affinity for offline marketing. Case in point: We still get mail delivered to brick-and-mortar houses, and people are still often tethered to their cable television providers. Plus, some (often older generations) are more comfortable with doing things "the way they've always been done."
With this landscape in mind, realize the advantages to traditional marketing: It affords you the opportunity to reach local people on a tangible, personal level. Handing out business cards to prospects at a homebuilder's trade show is far different than sending an unsolicited email to their inboxes. Plus, if you hand out a sales brochure or catalog, you may discover its shelf life is much longer than a tweet's. Traditional marketing also allows you to target people who aren't on their devices 24/7, like many Baby Boomers and members of the Silent Generation who are ready to remodel or modify their homes.
Of course, the downsides to traditional marketing make it a tough pill to swallow for some trade industry experts who find the avenue difficult to track. Without asking customers how they "found" your business during every call, you may have trouble properly assessing lead generation sources. Even if you do succeed at the tracking game, some traditional advertising types, like direct mail pieces, offer paltry average return rates as low as 1 or 2 percent.
Additionally, traditional marketing methods can be pricey because they require hard materials. Even television ads, which are purchased airtime, can be expensive because of production costs. Finally, some people simply tune off non-digital messaging, preferring what they can see on their screens.
Digital Marketing: Pros and Cons
Digital marketing has certainly become a winning solution for many trade professionals. With the proliferation of smartphones, tablets, laptops, and other digitized devices, the world is primed to hear from your business.
As you might suspect, this leads to the biggest pro of them all: Your digital ads will be where most people already exist (and sometimes for pennies per exposure). You'll have a cost-effective presence in a wide virtual realm with your SEO-driven website and content. Additionally, you can set up analytics to measure all your ads and drive leads into sales funnels. Want more? You can also engage with customers in real-time through social networking and chatbots, making it possible for your construction, remodeling, building, installation, or interior design business to advertise and engage all day, every day — and into the night. You'll be speedy, helping your message travel further.
Still, digital marketing has a few cons. Obviously, if you know your target audiences are older and not too digitally driven, you'll be hard-pressed to find them on Pinterest or Facebook. And you have to stay up-to-the-minute on your reputation management. One negative review or bad press can speed through cyberspace faster than it does in real life. Another issue: You must produce content all the time. You can't set up a blog, post once, and forget about it. The internet is demanding; you must keep up with that demand through time and effort — or pay someone else to do it on your behalf to avoid getting left behind.
Which Marketing Deserves the Bulk of Your Dollars and Attention?
It's up to you to determine which types of traditional and digital marketing methods make sense for your needs, although you can't afford to be devoted solely to one or the other. Whatever mixture you choose, be sure to focus on brand consistency throughout. That way, whether prospects see your remodeling business on television or view your remarkable before and after interior design on a YouTube video, they'll know exactly what you stand for.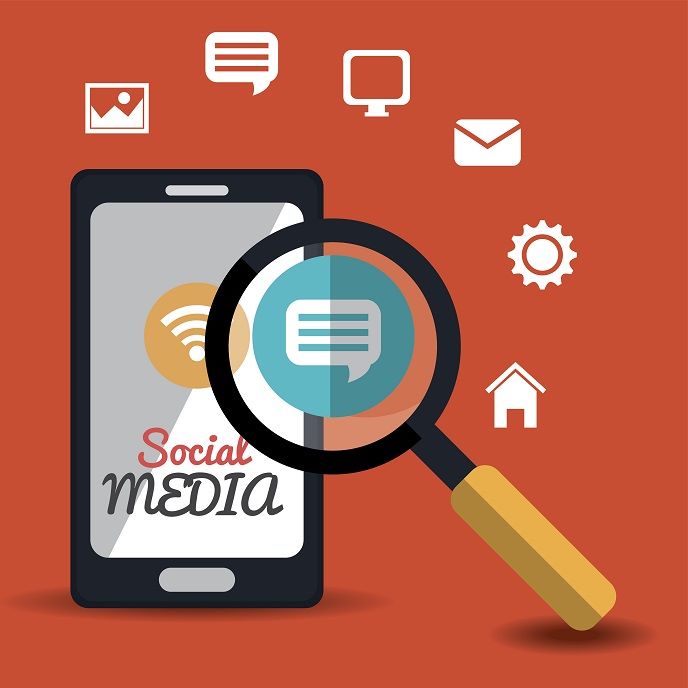 Budget
Free eBook: 19 Tips For Growing Your Home Remodeling Business

As a trade pro, growing your business on a small marketing budget may seem daunting. It doesn't have to be.

ProSource has created a handbook to help you navigate and understand marketing tactics that work well alone, and in tandem, to attract more customers.

It's an easy-to-follow, content-rich guide for industry pros: interior designers, builders, contractors, installers, and remodelers.

And it's FREE.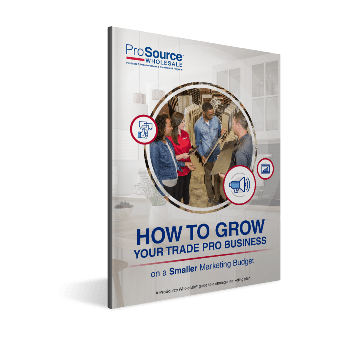 ---
BONUS: We'll also include a marketing checklist! Download the eBook