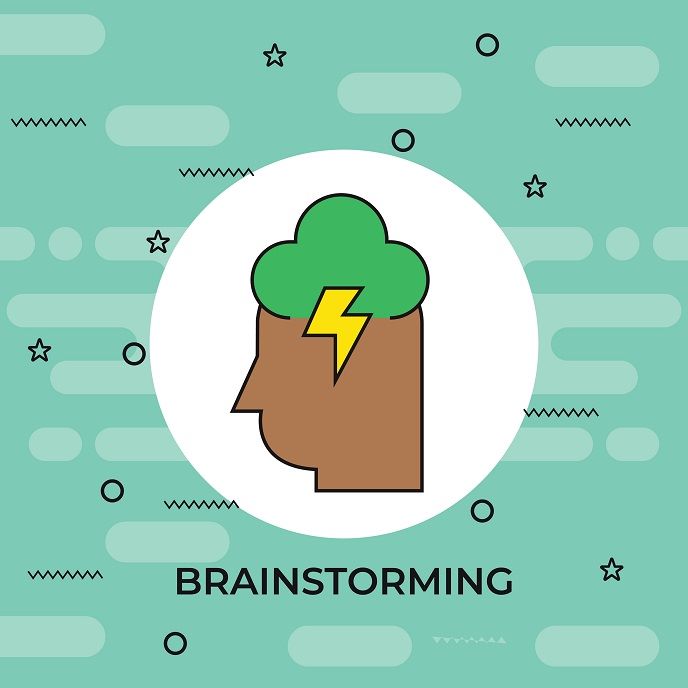 This is part 3 of 6 within ProSource Wholesale's how to guide for helping trade professionals grow their business on a smaller marketing budget.
Setting up a blog is fairly straightforward. Figuring out what to say to your audience can seem a bit harder, especially if you're unaccustomed to creating consistent content.
You don't have to worry, though: You can master the art of blogging for general contractors, interior designers, and other trade professionals.
What's the secret to staying on top of your blog? Generally speaking, it's understanding how a blog works within your marketing strategy — and how you can use your content to drive branding, lead generation, and industry dominance.
Looking at Your Blog Through Google's Eyes
Google's algorithms have changed over the years. Now, the world's biggest search engine ranks sites not just by how much content is available, but also by the quality of that content. In other words, every page on your website should have a direct, obvious purpose. This shows Google's crawlers that your website is relevant for specific topics, no matter what they are.
How does your blog come into play? Every time a new blog post publishes, you add another piece of valuable content to your site. When Google indexes your site (which it will do periodically), it'll also notice growth. As long as your content seems pertinent and isn't plagiarized or stuffed with keywords, you should get an uptick from Google — which could mean a higher page rank for specific industry keywords.
In other words, your contractor blogging efforts aren't just for human eyes; they're for behind-the-scenes coding measures that Google put in place to weed out spam.
Creating Exciting Blog Content With Appeal
Of course, your blog posts can't just be written for Google's benefit. Hopefully, you'll have plenty of people coming to your blog to find out something they don't already know. In order to create fascinating content, define your target audiences before ever building a blog calendar.
It's not as challenging as it seems to come up with the personas you want reading your blog. Just consider your favorite customers: Let's say you're an interior designer. You really enjoyed a recent project you completed for an "empty nester" couple who sought to redo their living space using modern themes. Describe them in detail on paper — this includes age range, professions, likely income, neighborhood type, and more. Now you have a perfectly fleshed-out idea of at least one target persona.
Do this type of brainstorming activity until you have several personas in hand. Then, start generating content that would directly appeal to them. In our empty nester couple case, they might want to learn how others in their situation are upgrading their homes or how they could turn kids' bedrooms into other usable areas. Think about the questions you were asked when you started working with clients, then write blog posts about those answers.
Again, don't make it too difficult on yourself: Write about what you know. After all, you're the expert!
Keeping a Blog Active and Afloat
Discerning what to write twice a week for the first month or so is typically not too difficult; it's how to keep it up as part of your ongoing internet marketing for contractors and interior designers that's tricky.
Again, the wisest way to minimize your stress levels is to be versatile in content type, format, and topic. Pull together short guides, quizzes, and "what to ask your trade pro" tidbits.
Not a copywriter by nature? Although you might assume all blogs should be mini-articles, they don't have to be word-heavy to pack a punch. A short blog post showcasing before and after images can be powerful to readers without having too much verbiage. Certainly, you want to have some copy for Google's sake (usually 250 to 300 words is a good minimal range), but you don't have to write a novel.
Additionally, you may want to upload video posts with short descriptions every other week. It's just as valuable as written content, so consider posting a three-minute video of you discussing an aspect of your business in an engaging way. Plus, you can use your homemade videos to populate a YouTube channel and potentially get leads that way.
Blogging for Interior Designers, General Contractors, Builders, Installers, and Remodelers: Final Notes
As you get more comfortable asserting yourself as a dominant authority in your trade business, be certain you don't just build awareness without asking your readers to take some next step. At the end of every blog or vlog, be sure to include a call to action (CTA). Your CTA can be anything from requesting a comment to encouraging people to reach out for a free estimate. Don't assume your visitors will do this without a friendly prompt.
Once you've established your blogging presence, you can use it as a springboard for social media posts (and potentially guest articles or press releases). Never underestimate the power of a consistently populated, thoughtfully considered blog to help your brand blossom and expand.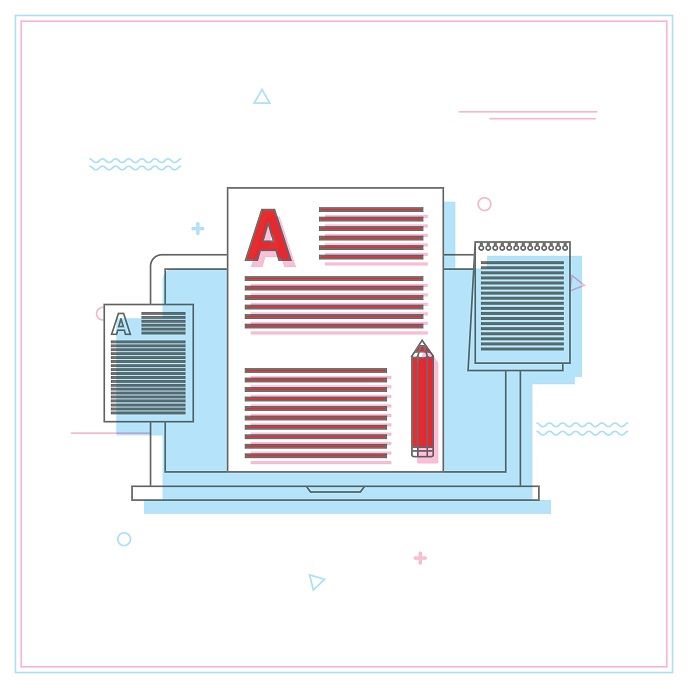 Budget
Free eBook: 19 Tips For Growing Your Home Remodeling Business

As a trade pro, growing your business on a small marketing budget may seem daunting. It doesn't have to be.

ProSource has created a handbook to help you navigate and understand marketing tactics that work well alone, and in tandem, to attract more customers.

It's an easy-to-follow, content-rich guide for industry pros: interior designers, builders, contractors, installers, and remodelers.

And it's FREE.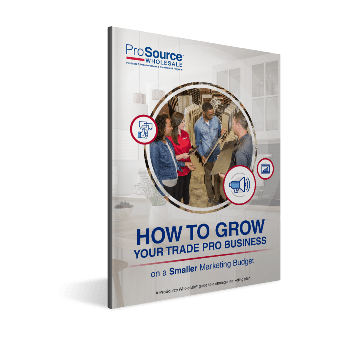 ---
BONUS: We'll also include a marketing checklist! Download the eBook