ProSource | 11/13/2018 | Expert Advice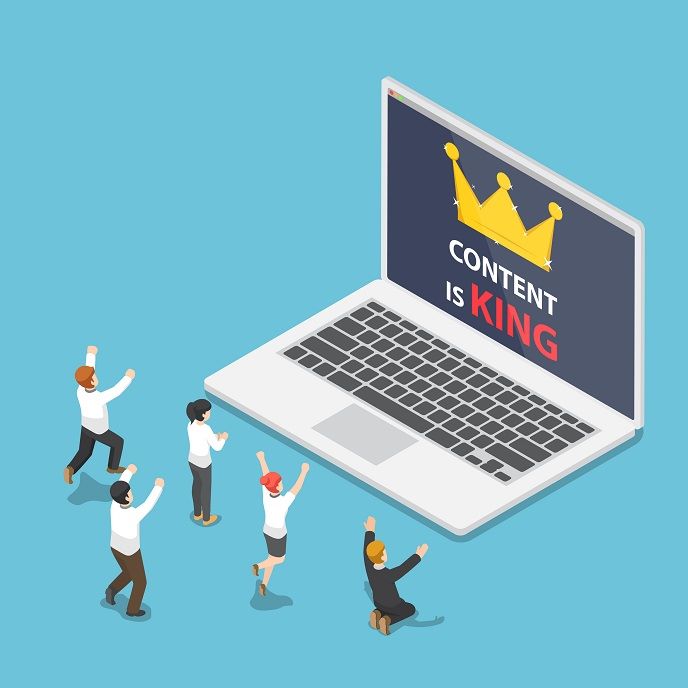 This is part 4 of 6 within ProSource Wholesale's how to guide for helping trade professionals grow their business on a smaller marketing budget.
Whether your contractor, remodeling, interior design, installation, or building company has a brick-and-mortar presence, you absolutely need a virtual storefront. In other words, your marketing wouldn't be complete without a website.
Yet just having a website isn't enough to get leads or give you authority. A robust contractor site is necessary; create one filled with the best construction, trade, home improvement, or interior design website content with images, calls to action, links, and more.
To help generate the best remodeling trade pro website — and to ensure it includes a wide variety of elements — you must first understand its importance.
Let a Website Speak for You
You can't be available 24/7 for prospects' needs; lucky for you, your website can.
Your website provides a centralized location for people to visit at their leisure. There, they'll discover not only what you do (and how well you do it), but they'll also get a feel for your brand. Your site's logo, color, and theme will help visitors decide whether they should trust your brand for their next project or bid.
Knowing this, your site must be relevant to all target audiences without being cluttered or confusing. Navigation must be crisp and straightforward, regardless of the device your readers use. Internet users have notoriously short attention spans; consequently, you can't afford to have a messy or cluttered website filled with broken links or labyrinth-like navigation. Instead, focus on responsive design from the get-go.
Build Your Own Website
With the popularity of emerging website building platforms, you can comfortably and affordably create your own website without hiring a web design provider. In fact, many of the best remodeling trade pro website forums for hosting and creation are easy to use and navigate. They may even offer the analytics you need to determine whether your content is working.
But if you aren't technically competent or know you won't have time to make a site you'll be proud to show off, consider hiring a website design firm or a freelance web designer. Just be certain you get the passwords to any site you pay for; you should control all aspects of the site after it's created.
Before you create your own website (or hire a website service provider), do a little research. Examine another construction company's web design layout — perhaps your biggest competitor's. What are its strengths? Weaknesses? Conducting a bit of homework will be advantageous when creating your own site.
Add Content That's Pertinent and Valuable
When you're ready to populate your interior design, builder, or construction website with pages and content, do it in an orderly fashion. For instance, your "Services" tab should lead to types of projects you offer. For each of those projects, you can link to any number of sub-pages. Don't forget: Content should be concise yet informative. Additionally, you'll want to add multimedia in the form of high-quality, easy-to-understand images and videos that align with the context of the page.
Most trendy home improvement, trade pro, and interior design website content is well-balanced, visually and verbally. For example, paragraphs are about the same size and deliver easily digestible snippets of material. Pages should end with a strong call to action, or CTA, that suggests visitors contact your company, download a piece of gated content, sign up for your email newsletter, make a comment, or set up an appointment online.
Make Your Content Sing
Great content doesn't happen overnight, but it can (and should) happen — even if you're not a copywriter. Want to be known as the company with the best remodeling trade pro website? Fill it with original content written by you or someone you hire as your mouthpiece.
Your strong, well-crafted trade pro or interior design website content will steer audiences in your direction. It will also allow searchers to find you in Google, assuming you keyword optimize your content by organically embedding keywords (or key phrases) throughout it.
For example, a landing page on your website might be targeted toward flooring, kitchen, or bath remodeling. Be sure the page is peppered with locally anchored keywords that searchers are likely to use to find your information, such as "kitchen remodelers in Albany, New York" or "marble sinks installers in Kansas City." Don't stuff your keywords; allow them and other semantically related phrases to flow naturally. Be sure your content is completely unique and at least 350 words per page.
(As a side note, Google appreciates sites with longer pages of at least 1,000 words, but not every page needs to be a novel to earn a higher search engine page rank.)
Invest in Professional Photography
Although you don't have to continuously upload only professional images on your website, you'll definitely want to populate the evergreen pages with a gallery of your best work showcased by a professional photographer. Consider it a one-time investment in your website that will showcase your abilities in the best possible light.
Tempted to use stock photographs? Most trade pro website design inspiration companies advise against it, especially for home improvement trade websites. Not only are stock photos apt to become outdated, but they also don't represent your actual work. Plus, you might find a competitor using the same photograph from the same site!
Set Up a Tracking System to Measure Website Success
After spending time, finances, and resources to get your website humming along, track important analytics, like paid traffic, email traffic, organic traffic, and other essentials.
The fastest, easiest way to set up tracking is with free
Google Analytics
, the go-to platform for many small businesses. Set aside time each week to download and evaluate the incoming information. Then, make tweaks as needed. In a few weeks, you may see patterns emerge. For instance, your Tuesday blogs might have a higher click-through rate to other pages than your Friday blogs. In that case, Friday might not be the best blogging day.
Get Your Construction Website Design Working Hard for You
You work hard to offer clients exactly what they want. Be sure you've done everything you can so that your professional interior design website, remodeler website, or contractor website does the same.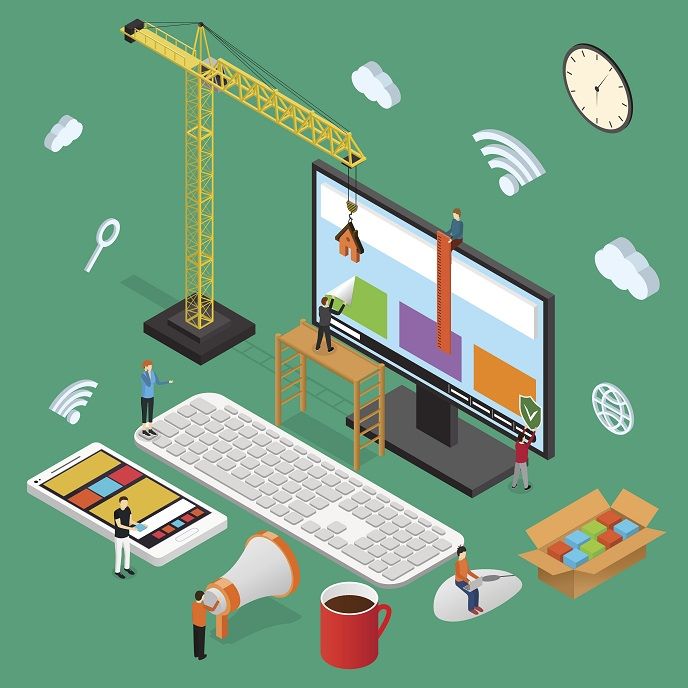 Budget
Free eBook: 19 Tips For Growing Your Home Remodeling Business

As a trade pro, growing your business on a small marketing budget may seem daunting. It doesn't have to be.

ProSource has created a handbook to help you navigate and understand marketing tactics that work well alone, and in tandem, to attract more customers.

It's an easy-to-follow, content-rich guide for industry pros: interior designers, builders, contractors, installers, and remodelers.

And it's FREE.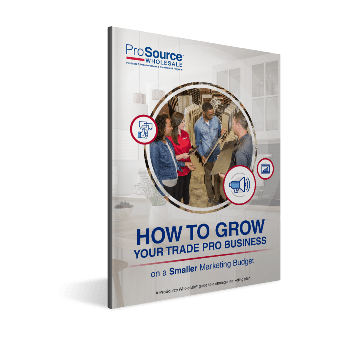 ---
BONUS: We'll also include a marketing checklist! Download the eBook