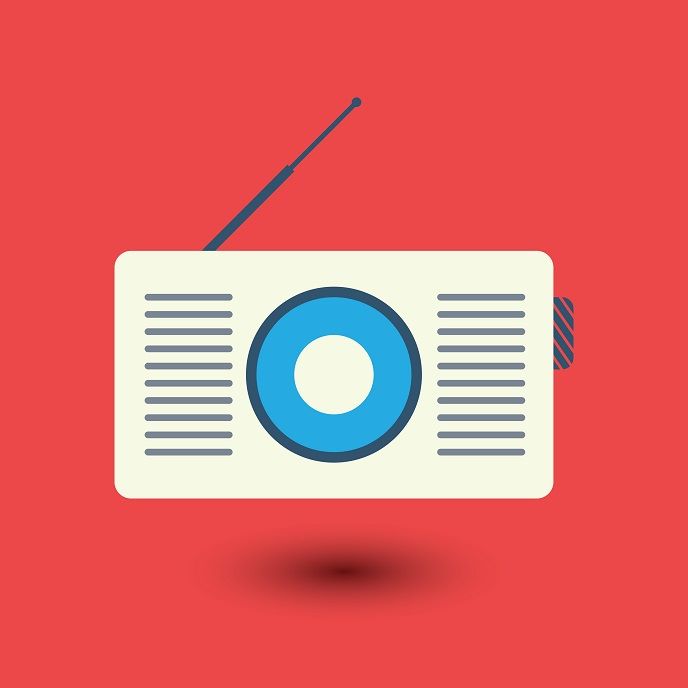 This is part 1 of 6 within ProSource Wholesale's how to guide for helping trade professionals grow their business on a smaller marketing budget.
Television couldn't stop it.
The internet didn't trample it.
Nope, radio has endured, remaining a beloved source of entertainment, information, and conversation-starters for generations.
Turns out, it's also a powerful way to introduce your construction company, interior design firm, or other trade business to eager prospective customers.
If you're not currently investigating local radio advertising as part of your marketing strategy, you're missing out on major exposure. Radio takes your name to new ears. One survey noted
92 percent of households
with a history of spending at least $10,000 on projects tune into their favorite channels regularly. They're hearing contractor ads repeatedly — whether for your company or your competitors.
Of course, you can't afford to simply head to your nearest station, ask for the sales team members, and tell them to sign you up for tons of 30-second spots. You must consider all aspects of advertising on the radio to ensure you get the most mileage from your investment.
Getting A Lay Of The Radio Advertising Land
When you're faced with a medium like radio that offers, on average, close to a 9-time return on every home improvement ad dollar spent,
according to Nielsen figures
, you might automatically assume more exposure is better. However, purchasing home improvement radio ads isn't so straightforward.
First, consider which time of day you want your ads run. When you're buying radio advertisements, you're purchasing air space. As you might guess, the price per 1,000 listeners goes up during high-volume times (like mornings, lunchtime, and after-work commuting hours) and exceptionally popular daily or weekly programming. In fact, you can spend twice as much to have your construction company ad run from 7 to 9 a.m. than between midnight and 2 a.m.
Another consideration: How long do you want an ad to be? Is a 15-second spot all you need? Would a 30-second spot be better? How about a 60-second version or a mixture of several? Beyond talking to your radio sales representative, do a little homework of your own: What are other home improvement businesses doing?
Finally, consider your market. As you might assume, advertising for contractors, interior designers, and similar trade professionals ranges widely depending on where your business is located. The same weekly radio advertising package that costs $800 in Baton Rouge, Louisiana, may run $8,000 in Chicago. Location, as well as popularity of certain stations, will factor into your final decisions.
Still, don't allow price to keep you from enjoying the benefits of radio as a lead generator. Educate yourself on the process, and remember a few key elements to the radio advertising buying journey:
1. Discern How You Want Radio Ad Spots To Sound
Are you prepared to create your own radio ad spots? Hire a radio ad copywriting freelancer group or agency. In some cases, the radio station may offer to do it on your behalf for "free." Be sure you know which route you're willing to take. Paying someone to work up a radio ad can cost more than $1,000, but if it's a stellar advertisement that brings new business, it can be a steal.
Think you might want to put a specific sound on your radio advertisements, such as your own voice? You don't have to be a trained voiceover artist to come off as genuine and pleasant. The radio station may offer to record you for free, or a local production company may have sound equipment or studio time you can rent.
2. Have A Radio Host Read Your Construction Business Ad Live
Radio hosts routinely read ads from scripts, especially before they go to commercials or the news. Often, they add their own flavor to the script and may extend beyond the purchased time if they decide to improvise a bit. Even finicky radio listeners who normally tune out ads will continue to listen if the radio personality is chatting about a business.
If you opt for this route as a trade professional, consider sending the host something to try or offering the host customer testimonials and number of clients served. The host can then speak from the heart instead of simply reading a narrative.
3. Be Ready To Track Your Radio Advertising Leads
How will you know whether your preferred advertising is working? That's a key component to any marketing tool, radio included. After all, you have to know whether to continue with your current radio plan or make alterations.
Having a unique phone number used only for your radio ads is one way to discern which calls are coming through your ad spots. Another way is via a vanity URL (i.e., a URL that's easy to promote and remember) that goes to a landing page on your website. You can also run social media contests with hashtags, although you'll have to be cautious about attributing visitors from digital places versus the radio.
Being a smart construction business owner or a wise interior design professional means applying the best online and offline marketing methods to grow your visibility and income streams. Remember to tune in to radio when you map out your upcoming advertising strategies.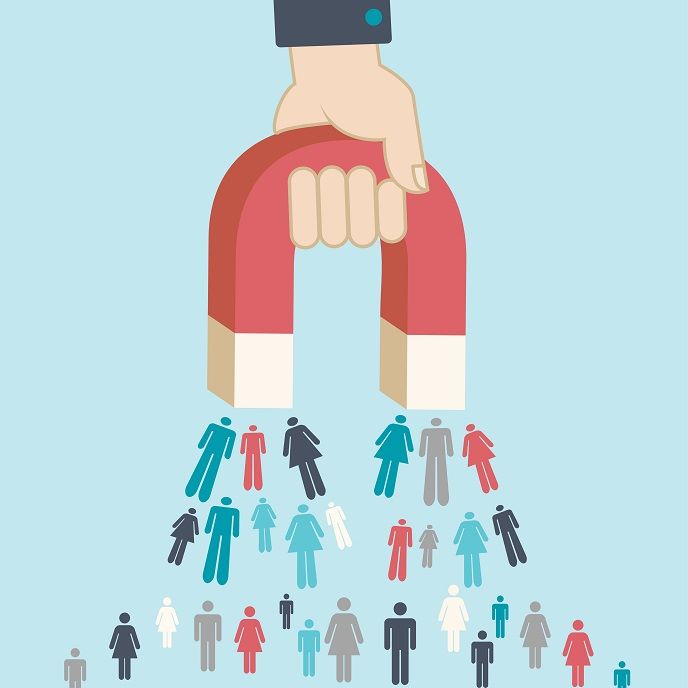 Budget
Free eBook: 19 Tips For Growing Your Home Remodeling Business

As a trade pro, growing your business on a small marketing budget may seem daunting. It doesn't have to be.

ProSource has created a handbook to help you navigate and understand marketing tactics that work well alone, and in tandem, to attract more customers.

It's an easy-to-follow, content-rich guide for industry pros: interior designers, builders, contractors, installers, and remodelers.

And it's FREE.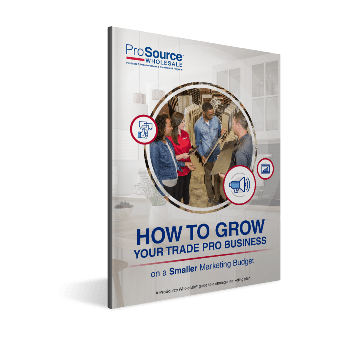 ---
BONUS: We'll also include a marketing checklist! Download the eBook