Omega Cabinetry was a standout at KBIS 2017, and for good reason. The quality and innovation this brand offers enables trade professionals to create high-end kitchens the likes of which their clients have never seen.
What Makes Omega So Unique? Inset Cabinets.
Forget what you know about traditional kitchen cabinets and get on the inset cabinetry train. This gorgeous design style boasts cabinet doors that are on the inside rather than the outside of the cabinet frame. The impressive, seamless look is absolutely stunning.
And it's easy to get the look, thanks to ProSource, which brings trade pros and homeowners together with an exciting selection – and wholesale pricing – on a terrific variety Omega's inset cabinets: rich wood grains, versatile painted finishes, and even stainless steel!
Custom Storage: Just One More Reason To Love Omega
For a well-organized kitchen, what lies within those inset cabinets is just as important as how they look on the outside. The fabulous array of cabinet storage solutions offered by Omega delivers a hardworking, efficient kitchen. Here's just a glimpse of the choices.
Wall Cabinet Storage: Deep cabinets can hold a lot of stuff but can be inaccessible. Who wants to pull out a stepladder to reach that elusive can of beans stored at the back of the cabinet? Make the most of vertical space with Omega's customized wall cabinet storage. The contents of the cabinet (even that can of beans!) come to you, thanks to clever slide-outs.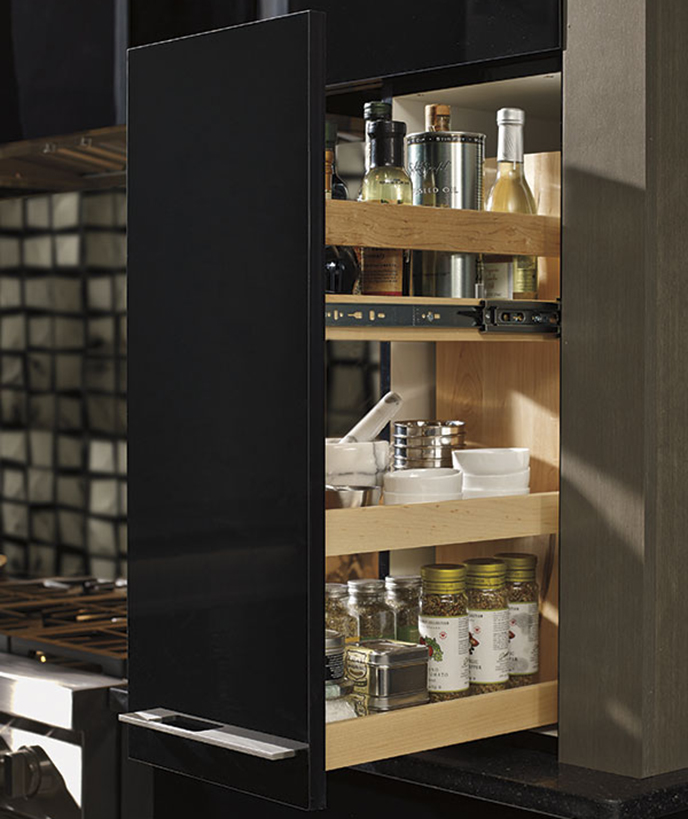 Base Cabinet Storage: Rummaging through deep lower cabinets isn't fun either. The key to making the most of a cabinet is keeping the contents easy-to-reach. Spend less time looking for your favorite spring-form pan (it's in there somewhere), less effort wading through stacks of pots and containers, and more time showing your houseguests how incredibly organized your cabinets are.
Omega's offerings include base pullout cabinet, glide-by doors, lighted junction cabinets, "super pantries" with wire racks, slide-out trashcans, and column spice pullouts. There are dividers for cutlery and trays, deep drawers and cabinets for pots and small appliances, roll-out shelves, and lazy susans.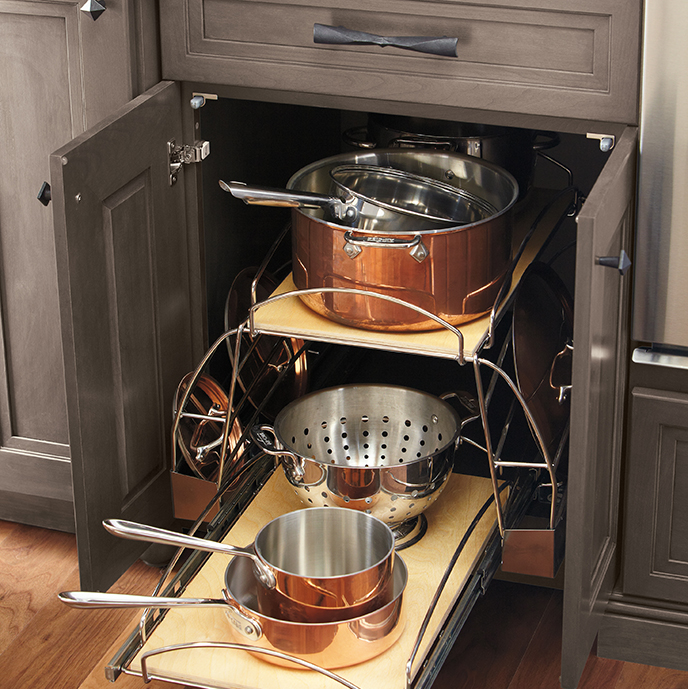 Tall Cabinet Storage: Experts say that the most usable space is 22 to 54 inches off the floor. Use this prime real estate to your advantage with tall cabinet storage that conveniently holds so much, you'll find yourself having to grocery shop less often.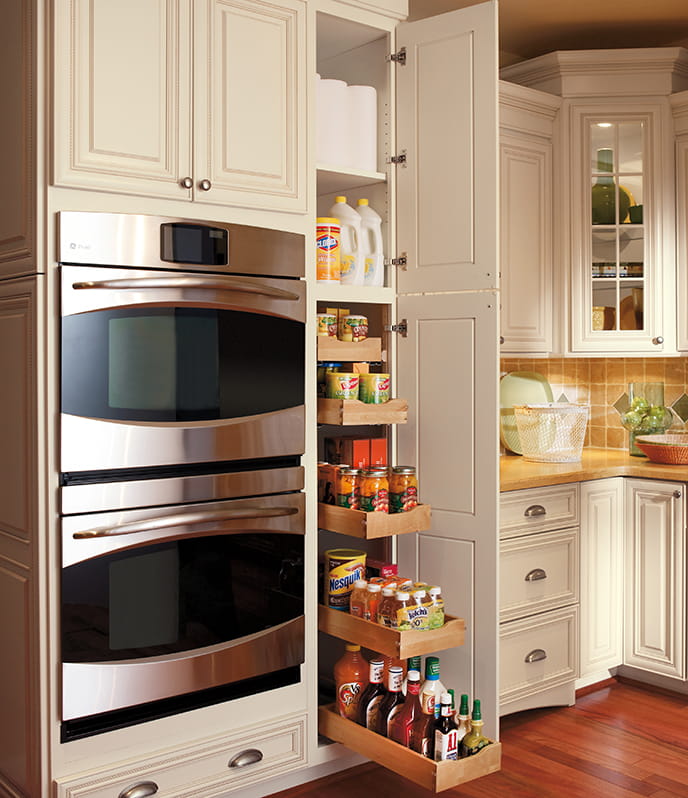 Unexpected Cabinet Storage: Omega understands that kitchens are the hub of the home, and that's why cabinets should be made to do more than hold dishware and foods. Imagine sliding out a convenient ironing board or a hidden post that stores scores of spices. If you can imagine it, Omega can customize it.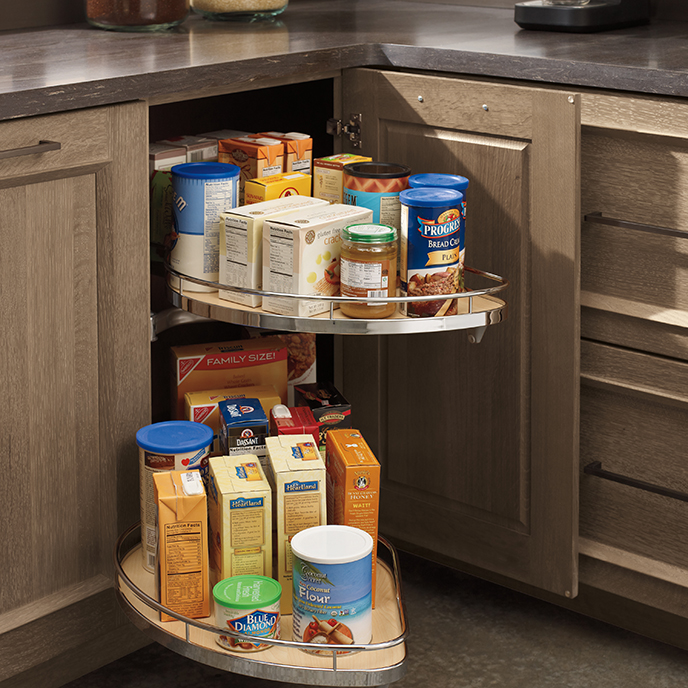 If You Can Dream It, Omega Cabinetry Can Build It
Whether you're a trade pro or a homeowner, ProSource Wholesale has the tools you need to get that new Omega kitchen underway. Create an online account, browse the thousands of products and projects, visit your local ProSource Showroom, create a budget, and go for it!
Cabinets
Bathroom
Basement
Dining
Entertainment
Kitchen
Laundry
Living Room
Media Room
Office
Home Remodeling and Commercial Renovation Made Easy
Whether you are updating a little, doing a full-scale remodel, you've come to the right place. Browse stunning spaces created with the help of ProSource Wholesale. Gain knowledge from articles with project tips and trends ideas. Browse over 50,000 products at low, wholesale prices. Then connect with your local showroom to get started.
Helping You Complete Successful Projects
With a team of product and project experts who provide personalized service tailored to your needs, ProSource is the source for project success. We're more than a home improvement store. Since 1991, we've been a trusted partner for trade professionals and their clients.
---
ProSource Helps Complete Successful Projects. Make Yours Next. Find A Local Showroom