The Trade Pro App from ProSource Wholesale®
Simplistic in its design, yet powerful with its offerings.
Your membership just got a major upgrade. The trade pro app — designed exclusively for our trade pro members.
Trade pros are active, so apps play an essential role. Now you can manage your ProSource business and access the information you need… anytime, anywhere.
With a powerful pack of features at your fingertips, you can avoid unnecessary calls or visits to the showroom. You'll be able to spend more time on the job and growing your business.
It's the on-the-go ProSource resource. Just another perk of partnership with ProSource.
Watch the video >>


Order Approval
•
Confirm line items are accurate
•
Approve orders with a click
•
Easily notify clients if their approval is needed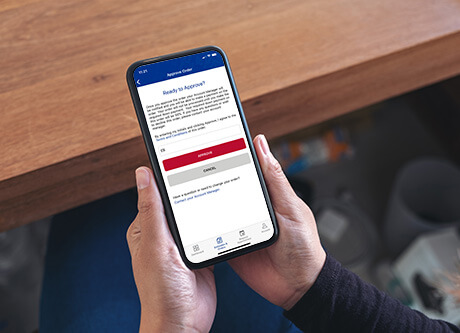 Order Payment
• Make payments through the app
• Securely transmits credit card information
• Receive a receipt and save as a PDF
• Easily notify clients if payment is due from them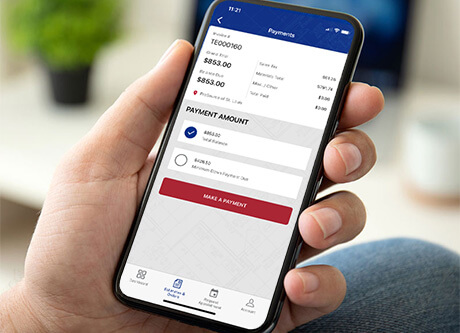 Request Appointment and Order Pick Up
• Request a virtual or in-person appointment
• Request an order pick up appointment when it's available in the warehouse
• For visits, ensures your account manager is ready for your arrival
• For orders, allows material to be staged for easy pick up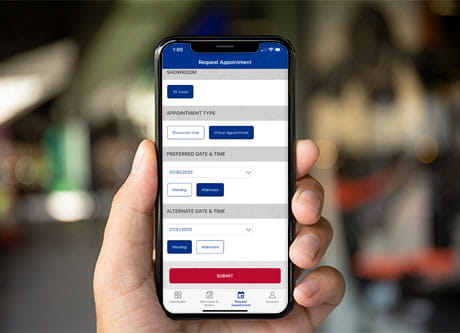 Digital Referral Cards
• Use to send clients to the showroom to work with your account manager
• Stores your contact information in electronic form
• Share with clients via text or email
• Helps clients know the showroom location and who to ask for upon arrival
• Helps the showroom know it was you who referred the client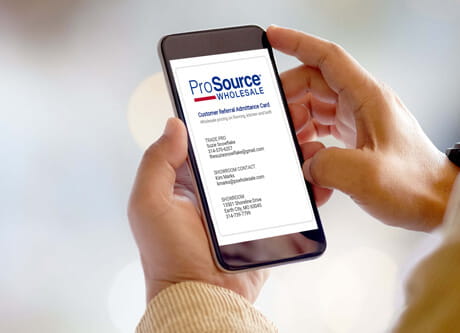 Notification Alerts
• Push notifications for important order updates or required action
• Receive alerts when new estimates are available
• Get notified of order status changes (one line item or the entire order)
• Receive notifications when payment is due
• Track orders from Ordered to Ready For Pickup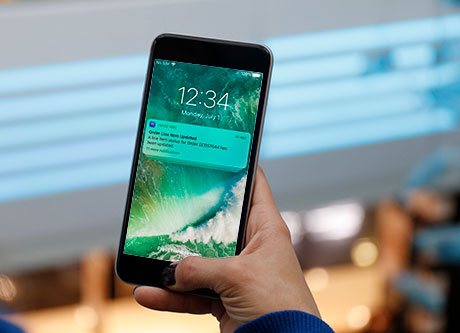 Other Features
•
Easy account set up
•
Single log in for app and myProSource website
•
View referral bonuses earned for the current calendar year
•
Contact your account manager and client with a click
•
See a history of estimates and orders for the last three years
•
View and send PDF versions of estimates and orders


ProSource Wholesale® showrooms are independently owned and operated. Products and prices, along with the participation with or offering of benefits and services, may vary by location. Contact or visit your local showroom for details.