![endif]-->
The Trade Pro App from ProSource Wholesale®
Simplistic in its design, yet powerful with its offerings.
Your membership just got a major upgrade. Introducing our app — designed exclusively for our trade pro members.

Trade pros are active, so apps play an essential role. Now you can manage your ProSource business and access the information you need… anytime, anywhere.

With a powerful pack of features at your fingertips, you can avoid unnecessary calls or visits to the showroom. You'll be able to spend more time on the job and growing your business.

It's the on-the-go ProSource resource. Just another perk of partnership with ProSource.
> Watch the video <


Getting Started
Do you already have a myProSource account (for our website)? You can login using the same credentials, meaning you don't need to create a new account. All your information will be linked within the app.

If not, setting up an account is simple, as it requires only a couple pieces of information.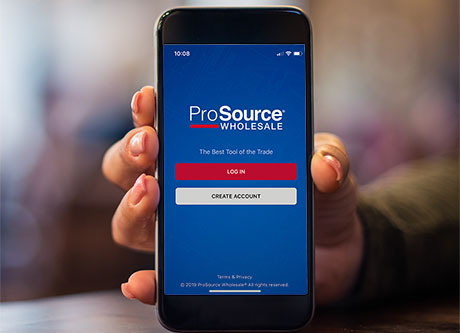 Order Alerts
Push notifications are sent when changes occur that you may want to know about or which require you to take action. This proactive approach enables the app to work for you, ensuring you stay in the know with your orders and estimates.

• Get notified of status changes – for one line item or the entire order
• Track your order from Ordered to Ready For Pickup
• Receive alerts when new estimates are available to view
Your Dashboard
Once you login, the dashboard gives a glance of what's occurring with your jobs. You can easily see what you need to know in an organized view.

• New estimate and order alerts are listed
• Alerts that don't require action can be dismissed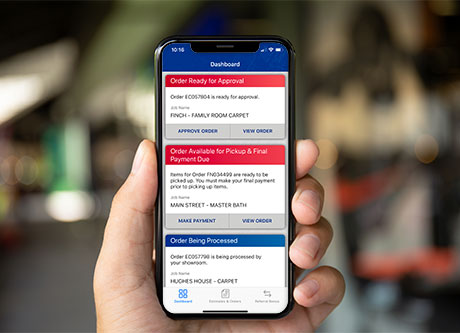 Manage Orders
From your mobile device, you'll not only see your orders, but also manage them. Need to send off a question? You can do that through the app too. With in-the-field capabilities, you can keep moving forward on the job without leaving the site.

• Approve orders
• Make payments easily and securely
• View the status of open orders
• Contact your client or account manager from the summary screen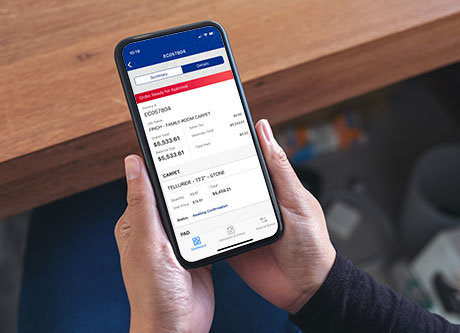 See Your History
Sometimes you need to know what's occurred previously – what you ordered, the jobs you did, when things were done, etc. Good news… your job history can be found in the app.

• View orders and estimates for the last 3 years
• Review a high level summary or line item detail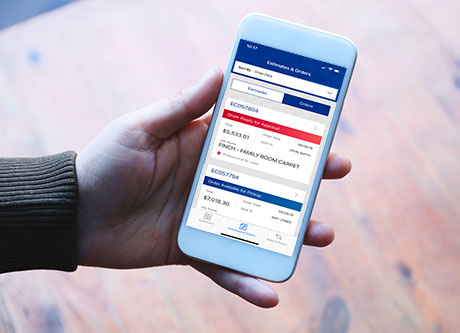 Referral Bonuses
Want to know what referral bonuses you've made? You can. Earning them is a perk of ProSource membership. Accessing them through your mobile device is just another benefit.

• See your referral bonuses for completed jobs
• Shows for the current calendar year